Gadget Case Portable Waterproof Digital USB Gadget Organizer
$8.90
Regular price
$19.00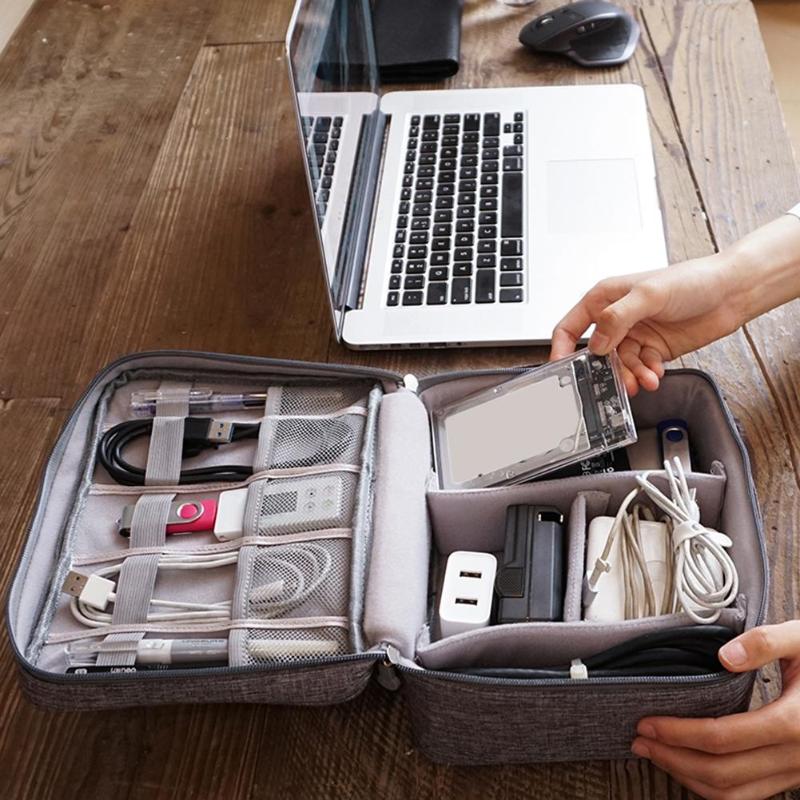 Net bag isolation, adjustable grid.
Cation material, waterproof and easy to wash.
Multi-pattern design, integration of odd and small items, storage objects.
Solid zipper, alloy chain element, strong bite force, rust-proof and durable.
Mesh bag, isolated to effectively prevent friction between the devices such as the tablet and scratch the outer casing.
Material: Cationic warp and weft woven fabric
Color: Black, Navy Blue, Grey
Size: 245x180x100mm/9.65x7.09x3.94in
Storage scene: Indoor storage, travel storage
The fabric is made of cationic material and ordinary fabric for multi-color warp and weft weaving. 
The surface is treated with four levels of waterproof treatment.
It is wear-resistant and easy to clean, providing all-weather protection for the contents of the bag.